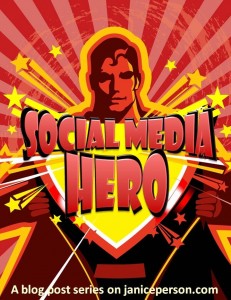 It has been a little while since I did a post in my social media hero series, but this weekend I was clearly reminded of one I needed to write up. That's because Danyelle Little and her Show Me the Blog conference has rocked my world again. Yeah, I know I wrote about the conference ahead of time trying to encourage you all to attend, but it seems you weren't won over by the post. If you don't want to really regret that, just stop reading now cause you will see you REALLY goofed up!
So who is Danyelle & why is she a hero?
Let me start with how I met her. Last year, as I moved to St. Louis, I took time thinking about how I would meet the kind of folks I enjoy being around. One of the first things I thought of, was connecting to other folks who like to blog. Through a #blogchat connection with Robyn Wright, I found out there was a bloggers' conference just a few weeks after my move. That was my intro to Show Me the Blog and a year later, I have to say it is probably one of the reasons I feel St. Louis is home.
TheCubicleChick.com Rocks
Following The Cubicle Chick's blog or Twitter stream is flat-out fun and you can get some great ideas there too! As you may have guessed, she started the site when she was working a job in a cubicle. Her business sense paid off as she developed the site into a full-time job and created some neat opportunities for herself.
She writes up her thoughts on some of what's happening in popular culture, health & beauty ideas, tech, fashion (you gotta love some of the outfits this girl pulls together) and more. Yes, she blogs about family too and having met her daughter, affectionally referred to as "the chicklet," this weekend, I just had to smile. Yes, the "chicklet" also has an incredible zest for life!
Sharing Skills & Knowledge
What in the world would drive an individual to decide to start a blogging conference? When some of us were just thinking about getting started blogging, Danyelle was already looking for a meaningful way to create connections among the St. Louis blogging community. This weekend's event was the third annual Show Me the Blog. She's created an event that draws people who are passionate about blogging together and it's amazing what that creates!
She is open about the experiences that she's learned from, be they working with a particular brand or finding a way to rank higher with Google. She gets the fact that the best way to be a better blogger is not by competing, but by collaborating with a great community. And because she feels that way, she's built an incredible community around her of people who also want to help build the community further.
Advancing Community
I'm pretty sure that wherever Danyelle goes, she has a community of people even if she's not met them previously.  With the community she's building in St. Louis and further afield on the national blogging scene, getting those people together is powerful! So while Show Me the Blog St. Louis is a local event, there were lots of participants who traveled in from Atlanta, Chicago, New York and more!
I've learned lots about blogging the last several years, but when you are in a room with people this good and this willing to share, you learn a lot in two days! And I have pages of notes to work from. But what was great…. everywhere you went there were smiles. People were happy to be there, happy to offer a few tips when a question was raised and with so many of us having different blogging objectives, you never know when one of us can give another a hand on something. GREAT NETWORKING and friend-making too.
Yep, Danyelle has a solid spot on the list of my social media heroes!
Previous Posts on Social Media Heroes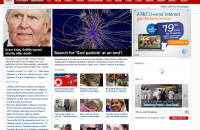 Who are your social media heroes?
———————————–
More on Show Me the Blog St. Louis