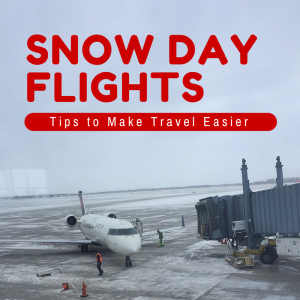 You know I don't like dealing with extreme cold and traveling in it certainly means taking some precautions, but today, its not harsh temps so much that has me looking at things as snow.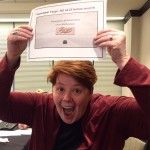 This week I started in St. Louis and went to Spokane, Washington for work a couple of days. Next up was Fargo, North Dakota which tested my ability to weather bitter cold but resulted in a survival certificate. 🙂  I thought finishing the trip in Nashville would mean a nice bit of the south…. but the weather gods decided I needed another challenge.
Tomorrow's forecast for involves a full day of snow. (Why has the South foresaken me?!?!  Why I ask WHY????)
So far, Nashville has only had an inch of snow this entire winter and the forecast I saw earlier this morning said the city should expect some real accumulations tomorrow. They said three inches by the morning rush hour with a total of almost a foot of snow to come on Monday. And the Southern US doesn't handle snow or ice well. I'm supposed to fly out in the morning so here I it trying to figure out my approach.
As much as I fly, I have learned some things about flying on snow days. These are the tips I am running through my mind as I look at the next 24-36 hours.
1. Stay Up on Weather Forecasts
It is amazing how quickly storm tracks change. I watched yesterday and the storm was supposed to go south of Nashville. By this morning it was a dead hit. Tomorrow morning it may change again but at least for now, it seems that it is likely that Nashville will get historic amounts of snow tomorrow. In a city where snow isn't common, you can bet airport and highway backups are likely. Get the Weather Channel app, Weather Bug or something.
2. Get Ahead of the Storm if Possible
Knowing the weather will be tough tomorrow, it  is a good idea to consider leaving early. That's the case for whether you are trying to get home or trying to get to an important event. For me, I had a presentation mid-day but after that, there is some flexibility. I checked and there are no flights out tonight that I could get on. I could drive but the storm is hitting where I am headed too and I'm not a confident driver in winter weather so that is out. I could get an earlier flight in the morning though, so I will be an early riser! I know some who don't have the same sense of pressure and decided to just wait it out where they were.
3. Pack Intentionally
In general, when I am traveling I try to pack light using a carry-on and my backpack whenever possible. The reality that you have your clothes, toiletries, etc all with you. That means if you get delayed, rerouted, etc you are ready to go. But this week's long series of trips let me pack a bit more than a carry-on would handle. With that in mind, I need to think through how I pack for my flight. Hopefully I will make it straight home but if not, there are some things I want to have handy.
4. Prioritizing Carry-On Items
Although I obviously won't be carrying all of my things on the flight, there are things to prioritize having on-hand for airport time and arrival at home.  My list includes:
Chargers for my phone, laptop, etc. (this includes fully charged supplemental batteries) — it is amazing how long you can end up somewhere. Being able to stay in touch with weather, family, etc is important.
Power strip — Everyone wants to stay charged up so knowing you can create an extra place for your things to plug in can come in handy!
Key toiletries — You will want to be able to brush your teeth, get deodorant, etc if your flight is rerouted or delayed overnight.
A change of clothes — At the very least clean t-shirt, socks, underwear. It's amazing how dirty you will feel if you sit in an airport all day and still don't get out. And if you checked your bag, the airline doesn't get it for you even if you end up in a hotel overnight.
Outerwear — It could get chilly with the bad weather. Be prepared. Whether it is trying to get to a hotel or just getting to your car on the other end, you may want to be sure you can go forward.
Keys, medicine, anything really important — You don't want to be worried about whether that checked bag makes it.
5. Think about How to Spend Your Waiting Time
I enjoy social media for sure, but it is amazing how you can end up playing on Facebook, etc for hours on end. Think about whether there is something meaningful you can spend your time doing. Reading a book (great if you have a reader or tablet), writing blog posts, working, calling friends and family you have missed, etc… make a list even. Cause it is amazing how you will goof off with ongoing delays. If you don't believe me, refer to the day John & I forever waited a flight.
6. Keep Patience in Check
The biggest thing to remember is there may well be setbacks in the day, changes with a neverending travel day. I have to say losing your cool won't help. You can plan. You can NEED to be somewhere. All the planning you do with help, but it is probably most important to remember you may not choose what happens to you but you can choose how you react to whatever happens. I try to keep my sense of humor and roll with the punches. Not only does it keep you in check, it is amazing how many other people notice!
We shall see how my prep helps me out!